Galaxy Council
News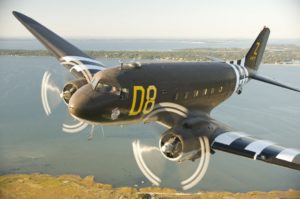 October 24, 2017
Second Chance" is an original WWII C-47. Transferred to the RAF prior to D-Day our C-47 saw action in both the Overlord Operation and Market Garden.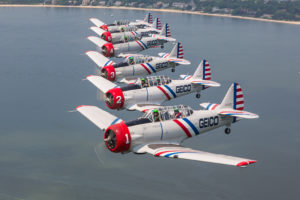 October 24, 2017
The GEICO Skytypers fly the SNJ-2 version of the aircraft. This model has an enlarged 180 gallon fuel tank allowing the aircraft to operate for more than four hours.
Sponsorship and Advertising
What better way to build brand awareness and, at the same time, foster community pride, than by partnering with one of America's premier events?  Sponsorships are available at varying levels to allow for a mix of companies or organizations to participate.  The Great New England Air Show will customize an exciting sponsorship package that will meet your specific needs and budget.  Get top value marketing and recognition for your firm…Call us today!
Why Partner with the Great New England Air Show?
•    More than 300,000 air show attendees will see, hear and enjoy your sponsored attraction or specialty area
•    Parking and admission are free to the public
•    More than estimated 4 million media impressions including Web site hits, annually
•    One of America's premier aviation events located in the Northeastern United States
•    Attractive attendee demographics with above average household income
•    More than 30 air and ground displays providing first class entertainment for the entire family
•    First class amenities and benefits for our sponsors…great fun for you and special guests!
Sponsorship Benefits Could Include
•    Presenting naming rights of attraction or specialty area
•    Advertising rights within air show media program
•    On-site recognition through signage, professional announcements and promotional displays or kiosks
•    Client or Employee Entertainment including VIP on-site parking and seating for you and your clients, customers or employees.
•    Pride of involvement in a patriotic and reputable event supporting the Men, Women and Mission of Westover Air Reserve Base.
Sponsorship Types Offered
•    Lead Sponsor
•    Various Sponsorship Levels
•    Feature Attraction Sponsor
•    On-site exhibit space available
•    Company Chalets – We can handle groups from 50 to 2,000.
Contact us today and let's discuss how we can help promote your business or organization.
Please contact Phil Pacific from ADC Group.  Phil can be contacted at 972-540-1742 or e-mail at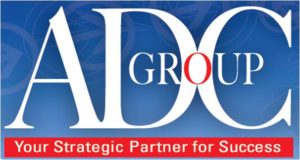 We look forward to working with you.