Galaxy Council
News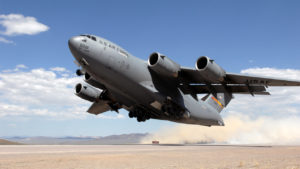 July 10, 2018
The C-17 Globemaster III is the newest, most flexible cargo aircraft to enter the airlift force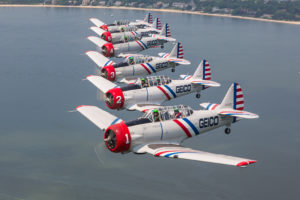 October 24, 2017
The GEICO Skytypers fly the SNJ-2 version of the aircraft. This model has an enlarged 180 gallon fuel tank allowing the aircraft to operate for more than four hours.
2018 Great New England Airshow
Westover will not have an Airshow this year!
Ladies & Gentlemen and Air Show fans.  Thank you so much for a successful 2018 Air Show.  While reports of attendance being down, weather being crazy hot and a lack of jet noise seems to have overshadowed some of the huge successes of this year's show.   The 2018 Great New England Air & Space Show was an outstanding event for all who attended.  
The number of static aircraft on display was unprecedented.  To have up close views of TWO F-35 Lightnings, the always popular A-10s, the enormous C17 Globemaster and so many more.  (insert link to the list somewhere here) 
http://greatnewenglandairshow.com/statics/
   The Westover team did an incredible job welcoming aircraft never before seen in our region.   
Traffic and parking was minimal thanks to the efforts of a professional traffic consultant who worked alongside Westover personnel and local and state police to keep the flow moving.  No backups were reported on either the Mass Pike, I-91, and minimal traffic on local roads.    
Flying acts starting with the Army Golden Knights and culminating each day with the Air Force Thunderbirds kept people's eyes to the sky for a wonderful, fun-filled, patriotic day of entertainment. 
We cannot thank enough the men and women who serve at Westover, who planned and executed this show, in addition to the full-time jobs and kept up with all military training requirements – exceeding at every step.   Our sponsors, without whom this show would not include all the civilian aerobatic teams or the vintage warbirds.   And how amazing is it to watch a grandfather telling his young grandson, "that's the plane I flew, son."   
And also, huge thanks, to the countless volunteers!  I'm without words for how inspired I am by everyone's dedication. 
Ladies and gentlemen, while we are not scheduled for another AIr Show at this time, we hope you continue to find inspiration in Air Shows and aviation; and we look forward to seeing you again soon. 
Fly high,
Connie Brown
Galaxy Community Council, President