Galaxy Council
News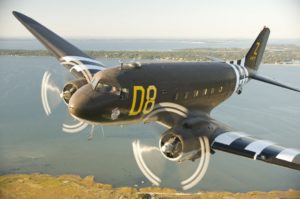 October 24, 2017
Second Chance" is an original WWII C-47. Transferred to the RAF prior to D-Day our C-47 saw action in both the Overlord Operation and Market Garden.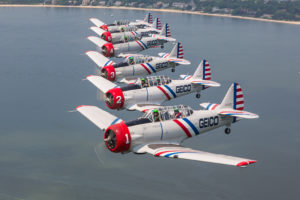 October 24, 2017
The GEICO Skytypers fly the SNJ-2 version of the aircraft. This model has an enlarged 180 gallon fuel tank allowing the aircraft to operate for more than four hours.
2018 Great New England Airshow
The Air Force announced Dec. 6th that their premiere flying team, The Thunderbirds, will be performing at Westover's next Air Show!
The 2018 Great New England Air Show, slated for July 14th & 15th 2018, will feature the T-Birds, among other aerial acts. For more info on the performance team,
The 2015 Great New England Air Show was one of the premiere events of its kind in the country.  The convergence of three major flying acts – the F-22 Raptor, the Canadian Snowbirds, and the Blue Angels – was a once in a lifetime opportunity!  So…how do we top that?   
Bring on the 2018 Great New England Air & Space Show, featuring the US Air Force Thunderbirds.   The Thunderbirds last performed at Westover in 2008 and we absolutely cannot wait to see them again!   Wait! Wait! Wait!  Did you just read "and Space Show"?   Yes, you did; because the US Air Force operates the largest space program in the world.  The Great New England Air & Space Show is entering a new phase by incorporating elements of space & cyberspace capabilities of our military and civilian contractors, to the extent possible, in the 2018 show, and future shows at Westover.   What does that mean for you?   To be honest, we're still figuring that out.  For now, we have a new name and a new commitment to bring you an exciting and innovative show.  
So stayed tuned folks and check back often.  We're in for an excitiing ride as we put together a show to remember.   We thank, in advance, the men and women of Westover Air Reserve Base for opening their doors to the community to show you they are true leaders in excellence.  We also thank, in advance, the many sponsors who make this all possible.   
– The Galaxy Community Council Board of Directors and Air Show Steering Committee