Galaxy Council
News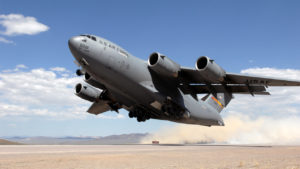 July 10, 2018
The C-17 Globemaster III is the newest, most flexible cargo aircraft to enter the airlift force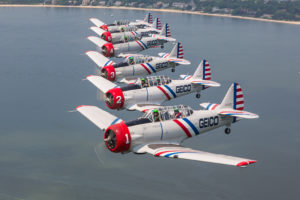 October 24, 2017
The GEICO Skytypers fly the SNJ-2 version of the aircraft. This model has an enlarged 180 gallon fuel tank allowing the aircraft to operate for more than four hours.
2018 Great New England Airshow
The Air Show is Free to Attend
The Air Show is Free to Park
Same Lineup both days Weather Permitting
The 2018 Great New England Air Show, slated for July 14th & 15th 2018, will feature the US Airforce Thunderbirds, among other aerial acts. 
Click to see Airshow Ramp Map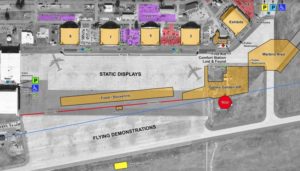 Wow. Is it really Air Show Week?   Our Westover team has already started the set up process and will be hard at work all week:  setting up the displays, bringing in a plethora of amazing air craft and everything else required to treat you to a wonderful experience.   
As much as we would love to answer all of your individual questions, I'm afraid at this stage we just can't.  We are literally all on site getting things set up   Please take a look at the FAQ page.  Our amazing Public Affairs team continues to update this when they get new information.    Also check our facebook page, when many people have ask the same question. 
Most popular question of the day – how do I get tickets?   Admission is Free and Parking is Free.   Breakfast ticket deadline has passed and the Sunday Chalet ticket deadline is Monday, July 9.  There are very few Sunday Chalet and Sunday bleacher seats still available, so if you're thinking about it – don't wait any longer. 
I mentioned months ago that the event name changed to Great New England Air & Space Show.   At the time I wasn't sure what we were going to do to bring the space element in to the event.   We started with a sensational guest speaker for the breakfast.  NASA Astronaut and Retired US Air Force Colonel Catherine "Cady" Coleman.      Sponsor, United Technologies, will be bringing in an actual space suit for view at the breakfast and then in the Base Hangar through the weekend.    There is also a STEM exhibit just outside the Base Hangar.   Please check it out.    I know, it's not a rocket or space shuttle; but we're taking baby steps here folks.   Oh – and a little surprise with this year's souvenir Air Show T-Shirts & Posters –  USAF Thunderbirds head to space.  Stop by and take a look.    Limited quantities available if you're considering a purchase.  All purchases of Official GNEAS merchandise support the Air Show.  We're located outside the Galaxy Gardens. 
New this year – we will have 5 – that's FIVE – gates open for entry and exit.   
Locations include: Westover Road (off Memorial Drive), Goodwin Street (in Chicopee), MacMillan Gate (in Granby off New Ludlow Road), a civilian airport gate (near Padgette Street in Chicopee), and the James Street Gate (off Memorial Drive at the circle by the Knights of Columbus meeting hall). 
More specifics will be provided as the show gets closer. Our visitors are strongly encouraged to log in to the Westover Air Reserve Base and Great New England Air Show Facebook pages for updates on traffic flow. They will be provided throughout the weekend.   
This year's team has worked tirelessly to put together the best possible show.  When you see our Citizen Airmen around base during the show, give them a "Way to go" and "Thank you."   We are excited to open the doors and show you how thrilled we are to be here for you….serving our country and communities we live in.   
Happy 70th Birthday to the Air Force Reserves.  And Enjoy the Show. 
 – The Galaxy Community Council Board of Directors and Air Show Steering Committee
REGISTER NOW FOR 2018 GNEAS SURVEY INCENTIVES.  Provide your email address and upon completion of survey post event, be entered into drawings for Smugglers Notch Vacation, MGM-Springfield Experience Packet, Apple™ IPad or IWatch and numerous gifts cards from UMass, The Big E, Amazon™ and Best Buy™.   Register today at:
https://umassamherst.co1.qualtrics.com/jfe/form/SV_2tbcdaufD08oMNn
#GNEAS2018  #GNEASSurveyIncentives